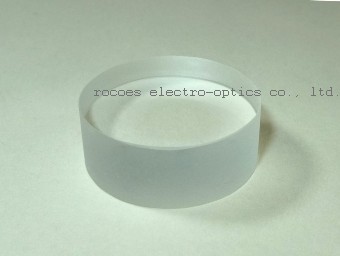 BK7
Also know as white glass
Functions: low absorption, better penetration glass
Application: Instrument Window, Coating Substrate
▽0211 ▽D263T ▽EXG0.7
▽E2000 ▽B270 ▽BK7
▽SCG ▽Information and Notes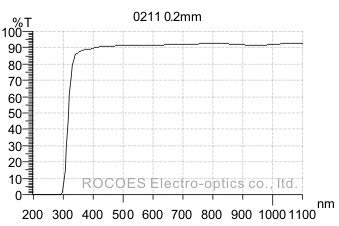 Spectral Characteristics
Tave>92% @ 380-700nm
Physical Characteristics
Thickness: 0.21mm
Square: 3x3 - 330x360mm
Round: Dia3 - 300mm
Resistant Temperature
350℃
Manufacturer:CORNING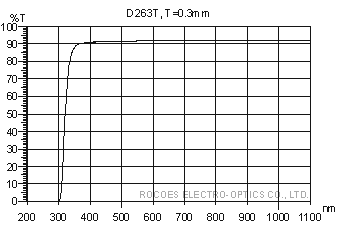 Spectral Characteristics
Tave>92% @ 380-700nm
Physical Characteristics
Thickness: 0.21, 0.3, 0.5mm
Square: 3x3 - 330x360mm
Round: Dia3 - 300mm
Resistant Temperature
350℃
Manufacturer:SCHOTT AG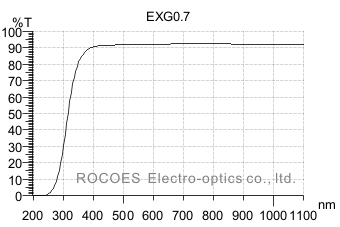 Spectral Characteristics
Tave>92% @ 380-700nm
Physical Characteristics
EAGLE XG: 0.5, 0.63, 0.7, 1.1mm
Square: 3x3 - 300x400mm
Round: Dia3 - 300mm
Resistant Temperature
450℃
Macufacturer:CORNING
`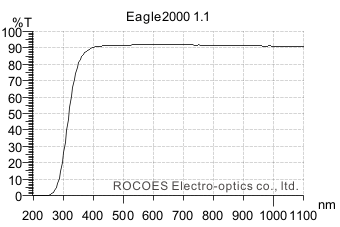 Spectral Characteristics
Tave>92% @ 380-700nm
Physical Characteristics
EAGLE XG: 0.5, 0.63, 0.7, 1.1mm
Square: 3x3 - 300x400mm
Round: Dia3 - 300mm
Resistant Temperature
450℃
Manufacturer:CORNING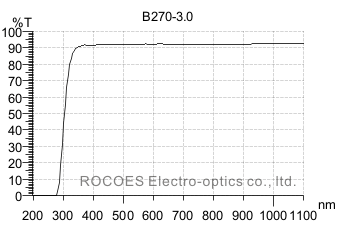 Spectral Characteristics
Tave>92% @ 380-700nm
Physical Characteristics
Thickness: 1.0, 1.1, 1.65, 2.0, 3.0mm
Square: 3x3 - 258x406mm
Round: Dia3 - 200mm
Resistant Temperature
150℃
Manufacturer:SCHOTT AG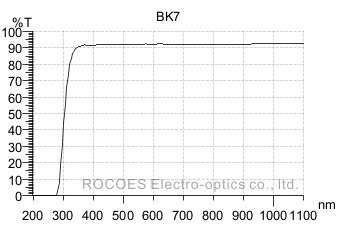 Spectral Characteristics
Tave>92% @ 380-700nm
Physical Characteristics
Thickness: 0.7~10mm
Square: 3x3 - 100x100mm
Round: Dia3 - 100mm
Resistant Temperature
150℃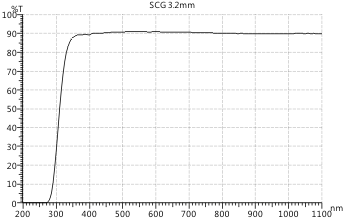 Spectral Characteristics
Tave>90% @ 400-700nm
Physical Characteristics
Low-iron glass: 3.2, 4.0, 5.0, 6.0mm
Square: 20x20 - 800x800mm
Round: Dia30 - 800mm
Resistant Temperature
150℃
Information and Notes
1. Optical Glass will have a slightly higher penetration rate than normal glass, and it will be controlled by strict standards in terms of surface quality, impurities or bubbles.
2. Special shapes or thicknesses can be cut or machined according to customer requirements.
3. The transmittance curves are measurements at 0°of incidence angle. The part that does not penetrate is absorbed by the material of the glass itself.
4. Need higher penetration? Please refer to anti-reflection processing.
5. Need to increase the impact resistance? Please refer to Tempered glass.
6. The website specifications are for reference only, and shipments are subject to the specifications confirmed by both parties.
7. The registered trademark of D263T, B270 is owned by SCHOTT AG.