How to distinguish the coating surface?
The optical coating is quite thin, and if it is almost transparent like AR or UV-CUT, it is not easy to identify whether it is plated or plated. At this time, the glass can be flipped at different angles to observe the reflection of the glass surface. Generally, the surface of the transparent glass is reflective without color (if the fluorescent lamp is used, it is the color of the fluorescent lamp), and the coated surface can be more or less. Look at the surface will have color.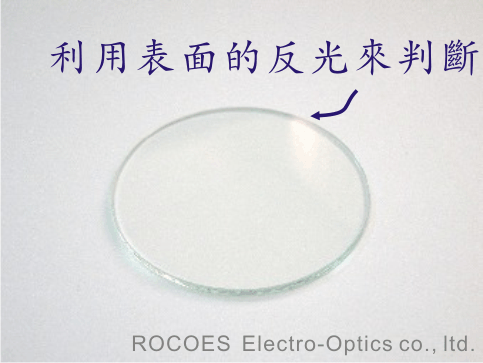 As shown in the figure below, the most common spectacle lenses, if coated, generally reflect green or purple red depending on the coating.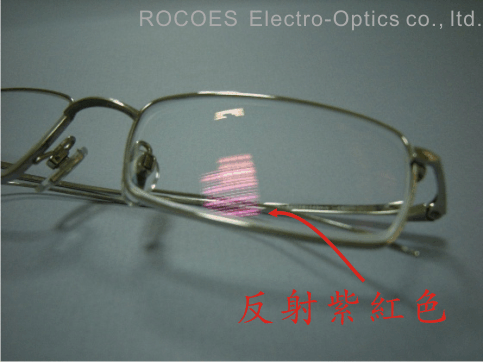 General glasses or digital camera lenses are coated for anti-reflection. Both sides are coated. The filters are only coated on one side for cost or function. In this case, the coating surface can be judged by the following method. .
The picture below shows the edge of the glass as the coating is facing down.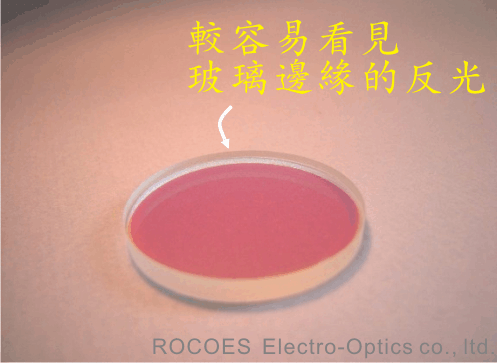 Because the coating is facing up, the first side is the coated surface, which is blocked by the coated surface, making it harder to see the edge of the glass.